I'm putting a challenge out there right now.
Find me someone who is more excited about today. Is it you?
You may be asking, why today? What is so special about today?
Today is National Coffee Day! So, what does that mean? Not only do we get to celebrate the one thing that keeps most of us going throughout the day but we have the chance to celebrate, together, with free delicious coffee deals. I'm not gonna lie, when I started seeing some of these deals, I was thinking to myself, "I should probably try at least three of these today." One would say I have a caffeine addition, and you would be right, that is a very good observation.
Here are some of the deliciously satisfying deals that some of the most popular coffee spots have on national coffee day.
Starbucks, in participating locations, you can receive a free coffee if you show up with your clean, reusable cup.
Dunkin' is rewarding their rewards members with their free, medium coffee. If you're a Perks member, you can receive free cup of coffee with any purchase.
Our friends at 7-Eleven rewarding their rewards members a free coffee, at any size, with purchase.
Krispy Kreme is stepping it up, with a free coffee and a free donut today. Now, to be fair, I feel like Krispy Kreme hands you a free donut every time you walk into their store.
If you find yourself at a Panera today, they are giving parents and caregivers unlimited free coffee today. Being a parent of an 'almost' three year old and a six month old, I'm in!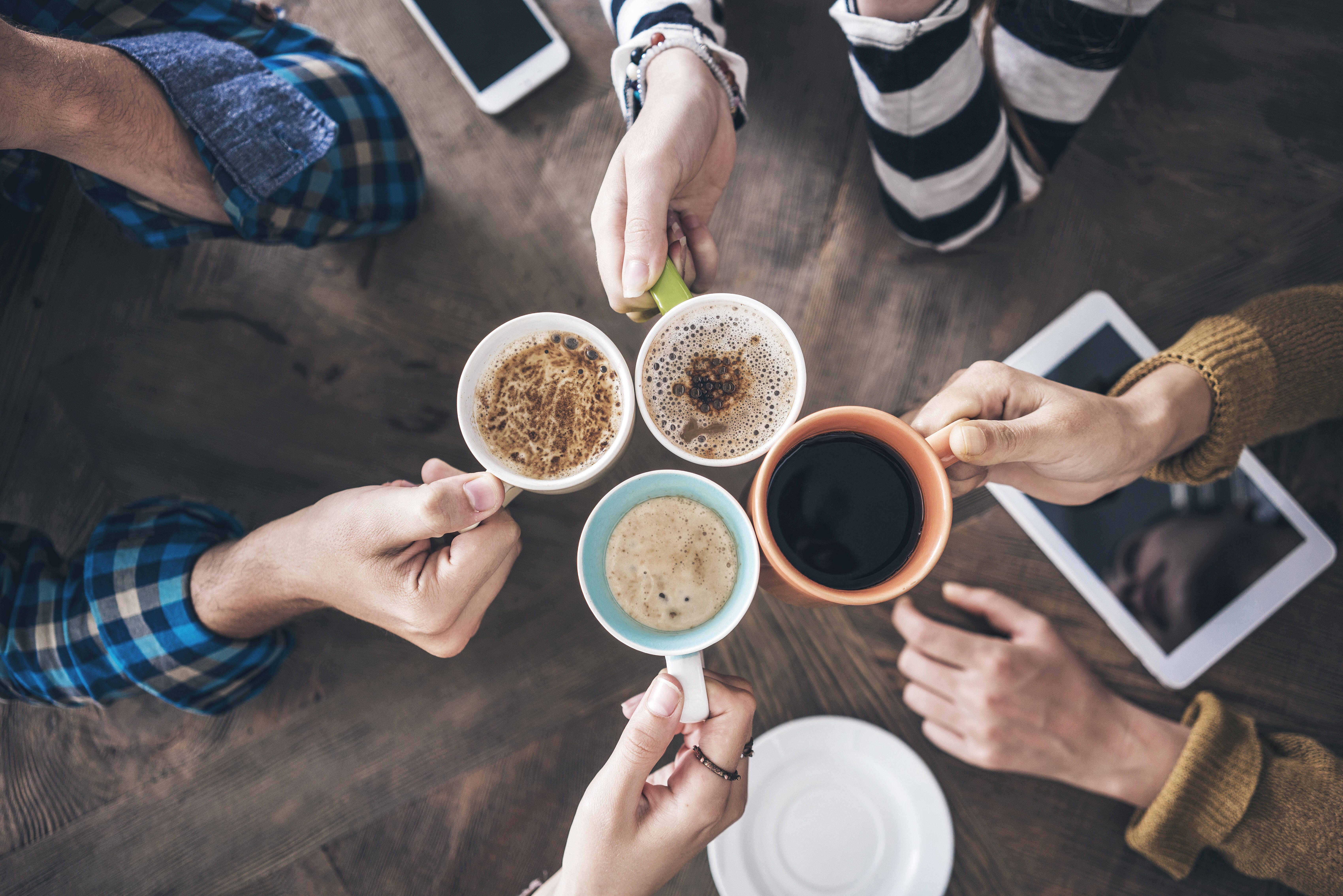 Getty Image
The Best Fall Drinks at Coffee Chains That Aren't Pumpkin Spice Lattes
For a lot of people, Fall equals Pumpkin Spice everything.
This makes some people happy and other people not-so-happy. For the not-so-happy bunch here are some Fall flavors of coffee that are not Pumpkin anything.
Caribou Coffee Bousted Apple Blast
Dutch Bros Cinnamon Swirl Oat Milk Latter.
Starbucks Apple Crisp Macchiato.
Peet's Horchata Cold Brew Oat Latte.
The Coffee Bean & Tea Leaf Cookie Butter Latte.