Maren Morris Reveals What She's Most Proud of on New Album 'Girl'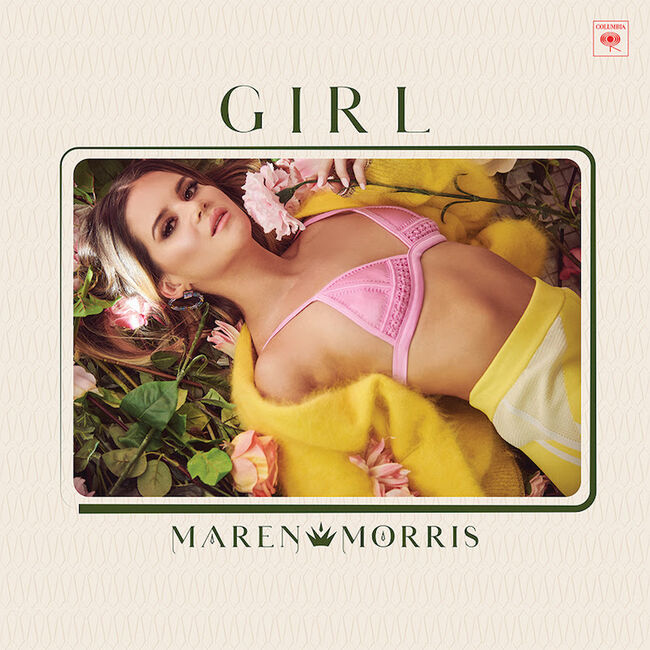 After an incredible last few years, Maren Morris has returned with her second album, Girl.
Girl follows Morris' 2016 debut album Hero, is well as collaborations with artist like Niall Horan and Zedd. Maren's new album showcases 14 new songs, including collaborations with stars like Brothers Osborne and Brandi Carlile, and the lead single, the title track. Maren tells iHeartRadio of "Girl" and her new LP:
"I felt like it summed up so many themes going on in my life, currently. Obviously I am a girl, but I loved that we start the record out with that song, and then by the end there's a song called, 'Good Woman.' And it's really this transformation I've gone through the last few years of being a woman in this industry that's a new artist, and getting my footing, and falling in love and getting married. I feel like I've learned so much about myself as a woman, and have grown up so much in the last few years that it felt like a really respectful throwback to call the album Girl, because I think I'm always a girl at heart. And I'm still learning every day. I'll be learning things in my 90s, I hope, that are life lessons. I think that that youth of being a girl and the struggles that come with that, I can always tap into. So, I felt like there was just such power in that one word title for the record."
Anyone following Maren's career over the last few years already knows she's been busy as her career has blossomed rapidly. She tells us that she wrote songs for this album while on tour and she explains of the writing/recording process for Girl, "Your second record, you've got to realize, I have to write songs while touring. I have to record the album in and out of tour dates, and there's a lot more eyes on it this time around. So I think that that pressure of the sophomore slump enters a lot of artists' minds. But you just have to push it out and be creative, and make hopefully the best music you can at that moment of your life and collaborate. I love that I have features with artists I'm obsessed with on this album. So, it really is this kind of 'takes a village' mentality, which is fun for this record. I didn't do it alone, I did it with a lot of people that I love and admire and trust."
She adds, "So, even though it took me a few years to get all the songs done and recorded, and my fans have been extremely patient with me while I went off and did 'The Middle' with Zedd, and all these little side projects that ended up being really momentous occasions in my career, I feel like I'm finally am back to my solo stuff, and what I want to say from my point of view, which is exciting."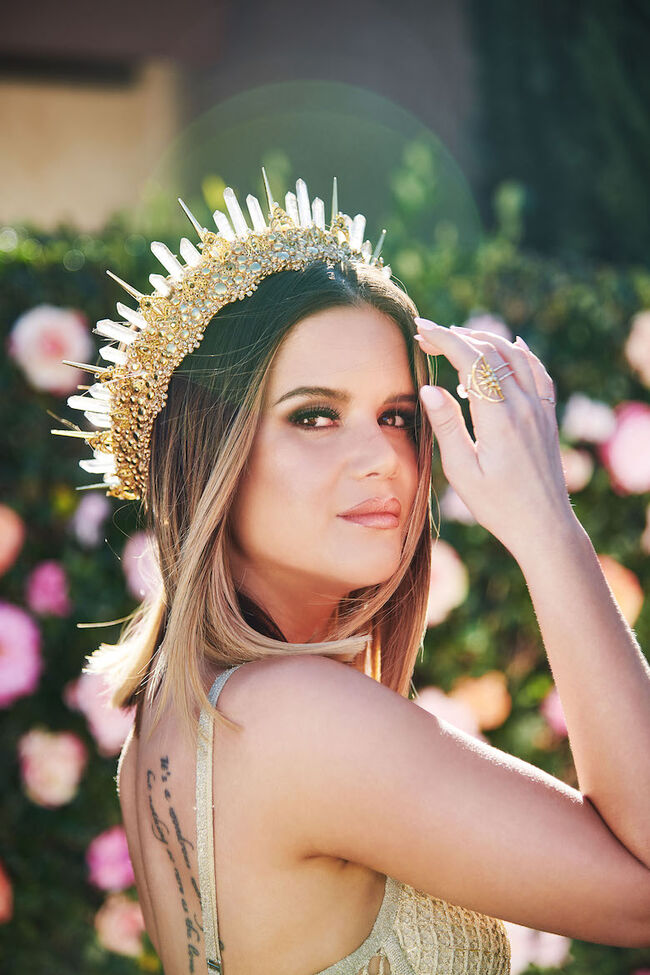 There are two collaborations on Girl; "Common" featuring Brandi Carlile and "All My Favorite People" with Brothers Osborne. Morris explains of the meaning of "All My Favorite People" and what it was like to work with Brothers Osborne:
"I wrote the song, 'All My Favorite People,' with my husband Ryan Hurd, and our friend Mikey Reeves. It was just such a fun day, because it's such a not take yourself too seriously kind of party song. But it's a really inclusive one. It's not like you can't come hang with us. It's like, 'No, we're all the same, let's celebrate that.' So, with the title being 'All My Favorite People,' I obviously wanted to work with my favorite people. My friend circle here in town is really made up of amazing artists, and Brothers Osborne I've been friends with since six years ago when I moved to Nashville. They befriended me and made me feel so welcome in this town. So when it came to make this recording, I asked if they wanted to be a part of it. They came in and, you know, John Osborne, really only did one or two takes of his guitar solo. I mean, he had it in the first take, because he's a virtuoso, but he killed it. And then TJ, his voice is so distinct and the second he starts singing, I get chills because of his baritone. And it just fit the song so perfectly. Those guys are the epitome of not taking yourself too seriously. And that's what that song embodies. So, I had the best time in the studio with those guys."
Fans will notice that some of the subject matter in the lyrical content on Girl are things Maren has not talked about before, but being more vulnerable, and being more comfortable to be that way through her music, is something she is incredibly proud of. Morris explains:
"I'm really proud of the vulnerability I was able to tap into on this album. I really opened myself up to talk about things that I wasn't able to talk about before. I am really proud that I was able to go there this time around. And I'm really proud of the people that made this record with me. They're all my buddies, and Brandi Carlisle, Brothers Osborne, you know, they are being asked by so many people right now to do features or be a part of this project or this project. So the fact that they are a part of my second record, the second thing I'm ever really putting out, is such an honor. I'm also really proud as a vocalist; the vocals that I did on this album, because I really wanted to, obviously, evoke the emotion of the lyrics that we wrote. But I wanted to kind of make a statement to myself, like singing is your first love. And you better sing the F out of these, because you can't take it back. So I'm really proud of the vocals, because I think at the end of the day, as much as I love songwriting, I feel the most spiritual when I'm singing and I'm excited to sing these songs live every night."