Carrie Underwood Surprises Fans With Incredible "Love Wins" Inspired Gift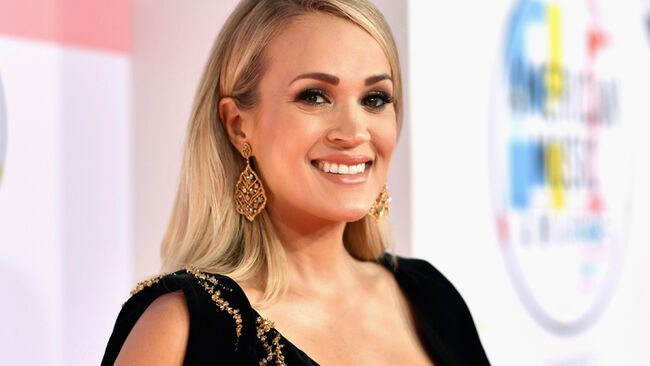 Valentine's Day has become a festival of love, and for many couples, it includes gloating on their significant other via social media and showering their lover with lavish cards, flowers, gifts, and dinner.
Let's face it, professing your undying love can become expensive.
For three Nashville couples who selected to dine at Sinema, one of Nashville's most popular restaurants, Carrie Underwood helped cover the hefty expense! When the lovebirds asked for the check, they were surprised by a rose and a card. The card they were given read "SURPRISE! Your dinner has been taken care of this evening. Happy Valentine Day! xoxo, Carrie Underwood. #LoveWins."
The couples were also shocked to discover that the "The Champion" singer had included concert tickets to her Nashville tour stop during her highly anticipated 'Cry Pretty 360 Tour.'
The happy and shocked couples shared their sincerest thank yous via social media.
While the country superstar treated other couples to a special day, Carrie spent the day in her favorite way. Quietly at home with her husband Mike Fisher and two sons, Isaiah and Jacob. She hinted on social media that Valentine's Day should involve a lot of chocolate. Let's hope it was equally as sweet!
RELATED: Carrie Underwood 'Cry Pretty 360 Tour'.
Photo Credit: Getty Images.