Meghan Markle Says Pregnancy Feels Like 'Jet Lag' On Australian Tour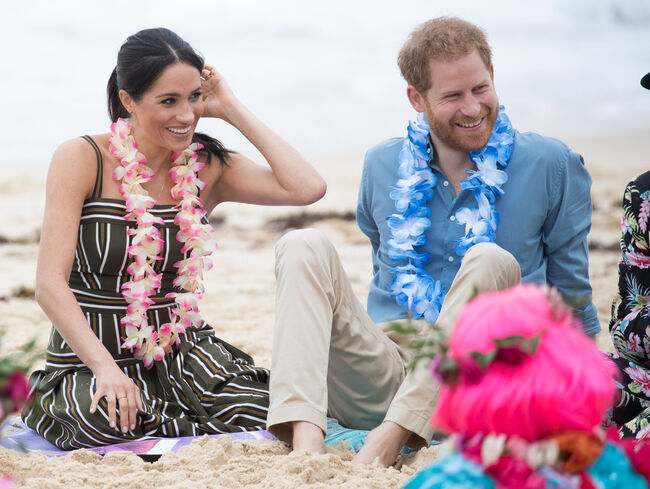 Prince Harry and Meghan Markle have been quite busy on their first official royal tour as a married couple. The parents-to-be have 76 engagements and 16 days in 4 different countries. That's a lot for anybody to handle, let alone somebody who's 4 months pregnant. If the Duchess of Sussex is struggling to keep up with their busy tour schedule, she's certainly not showing it. She's played football in heels, baked banana bread, and, oh yeah, wakes up at 4:30 am to do yoga before heading out to her engagements.
Though Meghan might not be showing it, she's actually started to open about some pregnancy symptoms she's been struggling with. According to Sky News, Meghan told an Australian woman named Charlotte Waverely that "pregnancy was like having jet lag." Since she's having trouble sleeping, the Duchess uses one of her favorite workouts to pass the time in the early morning. "She said she was up at 4:30 a.m. this morning doing yoga in her room as she couldn't sleep," Waverely said.
Meghan met Charlotte on Bondi Beach where the royals sat down to have a chat with surfing community group OneWave. Harry and Meghan participated in an "anti–bad vibes circle" with the colorfully clad group, which focuses on mental health. This cause is near and dear to Prince Harry's heart and the Sussexes even dedicated their first tour together to mental health awareness.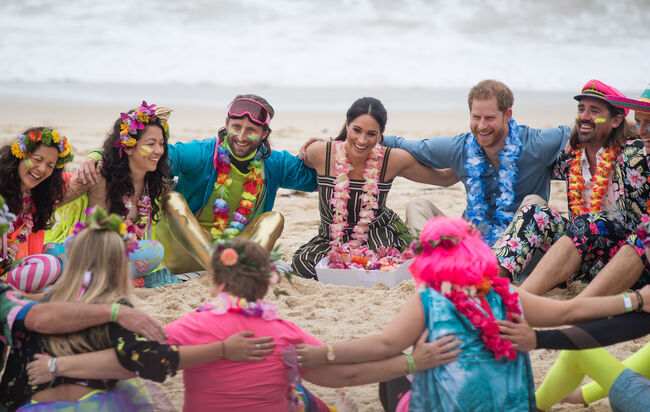 Meghan also opened up about how giving up social media has had a positive effect on her life. When her relationship with Prince Harry became serious, Meghan shut down her public Instagram, Twitter, Facebook, and lifestyle blog. Local resident Jessina Oakes relayed her conversation with Meghan to Hello!: "She said a really beautiful quote. She said 'flattery and criticism run through the same filter.' She said it was very freeing that she no longer has social media. And just how great One Wave is making those connections with people and being able to support one another."
So, if you want to live like a Duchess, all you have to do is wake up at the crack of dawn to do yoga and give up all your social media. Sounds easy, right? JK, JK, but we do love the positive example Meghan is setting on this tour.
Photo: Getty