Taylor Swift's Boyfriend Joe Alwyn Speaks About Her For The First Time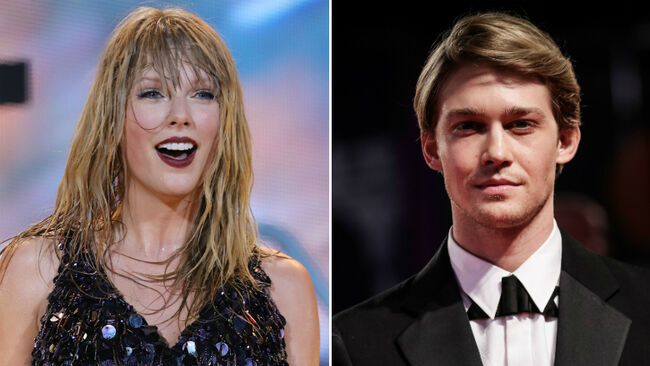 About time! The moment has finally come, Joe Alwyn spoke out about his notoriously private relationship with Taylor Swift.
Just when the Boy Erased actor had garnered a "reputation" for keeping their "love story" a "blank space" (see what I did there?), British Vogue, per People, got Joe to open up for the first time about his life with Miss Swift. "I'm aware people want to know about that side of things," the 27-year-old actor said. "I think we have been successfully very private and that has now sunk in for people… but I really prefer to talk about work."
As fans know all too well, Joe and Taylor — who began secretly dating several months before news of their romance broke in May 2017 — have gone to great lengths to keep their relationship out of the public eye. They exit venues separately, they travel in blacked out vehicles as to not be photographed together, they even share solo vacation pictures of their shared vacations — for example, the cactus photos below. With those two, there's no such thing as going too far to keep their relationship private. However, last month, they were photographed holding hands during a rare public outing in London together. Progress?
Speaking of progress — In late August, Taylor seemed to hint at her romance with Joe when she admitted that her latest album, Reputation, came to be after she found love "throughout all the noise."
"[I] think there was a bit of a bait-and-switch that happened with this album when we put out 'Look What You Made Me Do' and we're like, 'Guys, this album is gonna be one thing.' And then the album came out, it's legitimately an album about finding love throughout all the noise," Taylor told fans at an intimate Taylor Swift NOW concert in Chicago, seemingly referencing her relationship with boyfriend Joe, Entertainment Tonight reported.
Guess their relationship will never ever become more than a story of our wildest dreams!
Photo: Getty Images